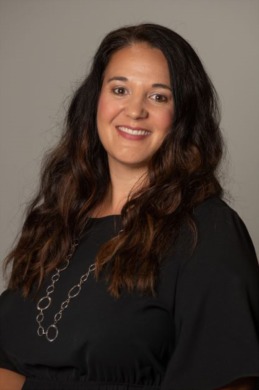 Jenny's roots have always been firmly planted in Mid-Michigan and she is a country girl through and through.

She grew up and went to school in Ashley (a tiny village in Gratiot County) and went on to complete her Bachelor's degree in business from Central Michigan University and later in her career, a Master's of Higher Education from Capella University.

Jenny has always been drawn to careers in the people service industry and project management which made the transition to Real Estate extremely natural. Knowing she helped them navigate the steps and find the right fit for homeownership is very rewarding!

Her husband, Dan, and her have been married since 2006 and reside on his family's Centennial Farm in St. Charles. When not outside, Jenny is usually found cooking, baking, crafting and enjoying a good Bourbon. She is always on the pursuit of repurposing and DIY and one day she hopes to become a full fledged homesteader. Jenny also thoroughly enjoys her morning coffee, especially when it's brewed in an old timey percolator!

We were introduced to Jenny in early 2021 while we worked a transaction together. We had a listing and her buyer had won the offer on the home.

Working with Jenny was so great as an agent - she was so communicative, pro-active, super friendly, and a great professional.

Toward the end of our transaction, after it having been so much less stressful because she is so easy to work with; I said, "You should come work for me" She laughed, we had lunch, and here she is!