Lisa Stockmeyer
Marketing Assistant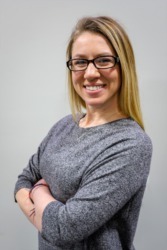 Lisa was born and raised in Saginaw, MI and absolutely loves the slow midwestern life. She has been married to her loving husband since 2015 and has two awesome kiddos, Jullie and Reyna, as well as two beautiful dogs, Luna and Koba.

Besides working and "momming," Lisa takes joy in just about anything outdoors, including running, grilling, playing with her kids, reading, and gardening.

Real Estate is an absolute joy for Lisa because she loves being able to make people's dreams come true. The day her family bought their house was one of the best days of her life and she wants everyone to experience the joy she felt that day.

Lisa has been Monique's marketing assistant since 2016. Lisa brings creativity, is great at problem solver and really has a passion for her clients.